Latest Mehandi trends you should know about
Mehendi is one of the most beautiful traditions of India. And this tradition is loved by people all over the world. Have you ever wondered why applying mehndi is considered mandatory during any festival and marriages in India? And moreover, the plethora of mehandi designs available for you makes it all the more confusing for you. Mehandi artist near me will tell you about the latest trends that you should know about if you want to remain on the top of the game. 
Mehandi wala near me is available to put mehandi on your hands at the most affordable rates. These days, brides find it really difficult to choose one design for their wedding day. And they flip through several designs and magazines to choose that one design for their special day. Mehandi wali near me can also help you select that one design for you according to your taste. 
Here's a look at some of the best mehandi trends you should know about.
Include face imprints in your mehandi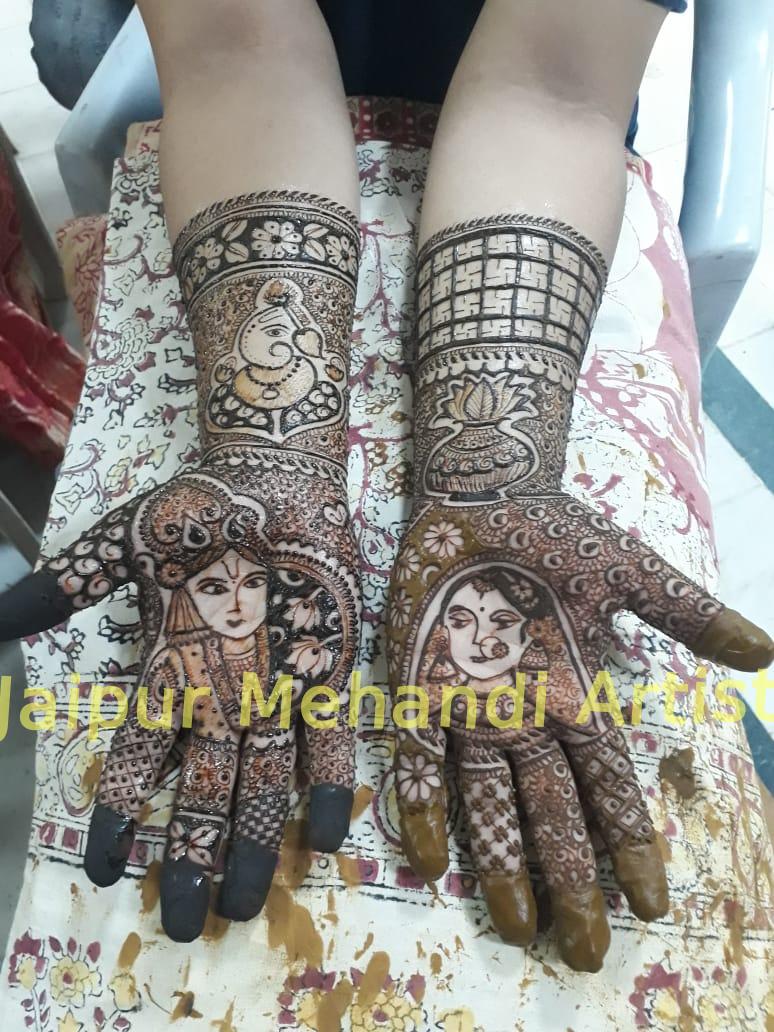 This is one trend which will never go out of fashion when it comes to bridal mehandi. Brides and grooms get face imprints in their mehandi designs. This trend is really popular among brides all over the world. Face imprints can be done in a variety of ways and you should consult the Best mehandi artist in Jaipur to know which one will suit your mehandi design the best. 
Include rose designs in your mehandi
Roses are an integral component of any occasion. And they are used in everything from hair to attire. It makes sense to incorporate them into your mehandi designs. Rose mehandi designs begin with a large flower drawing and then it continues with smaller versions of the same design. Mehandi artist near me will help you decide the best design for yourself.
Include mantras into your mehandi design
If you are one of those who is of religious beliefs, then you can also think of including some mantras into the mehandi designs. You can even choose to get religious symbols, or shlokas on your hands surrounded by traditional designs. But then when you decide to get mantras designed on your mehandi, you will have to be extra cautious that you aren't putting it on your feet and are using it on your hands.
Customized mehandi designs
If you are planning to put mehandi for your wedding, you can even get it customized. Why not let your mehandi tell your love story? Acclaimed mehandi artists will help you customise the mehndi designs as per your choices. Doing this will ensure that you are creating forever memories on your mehendi day.
Minimal designs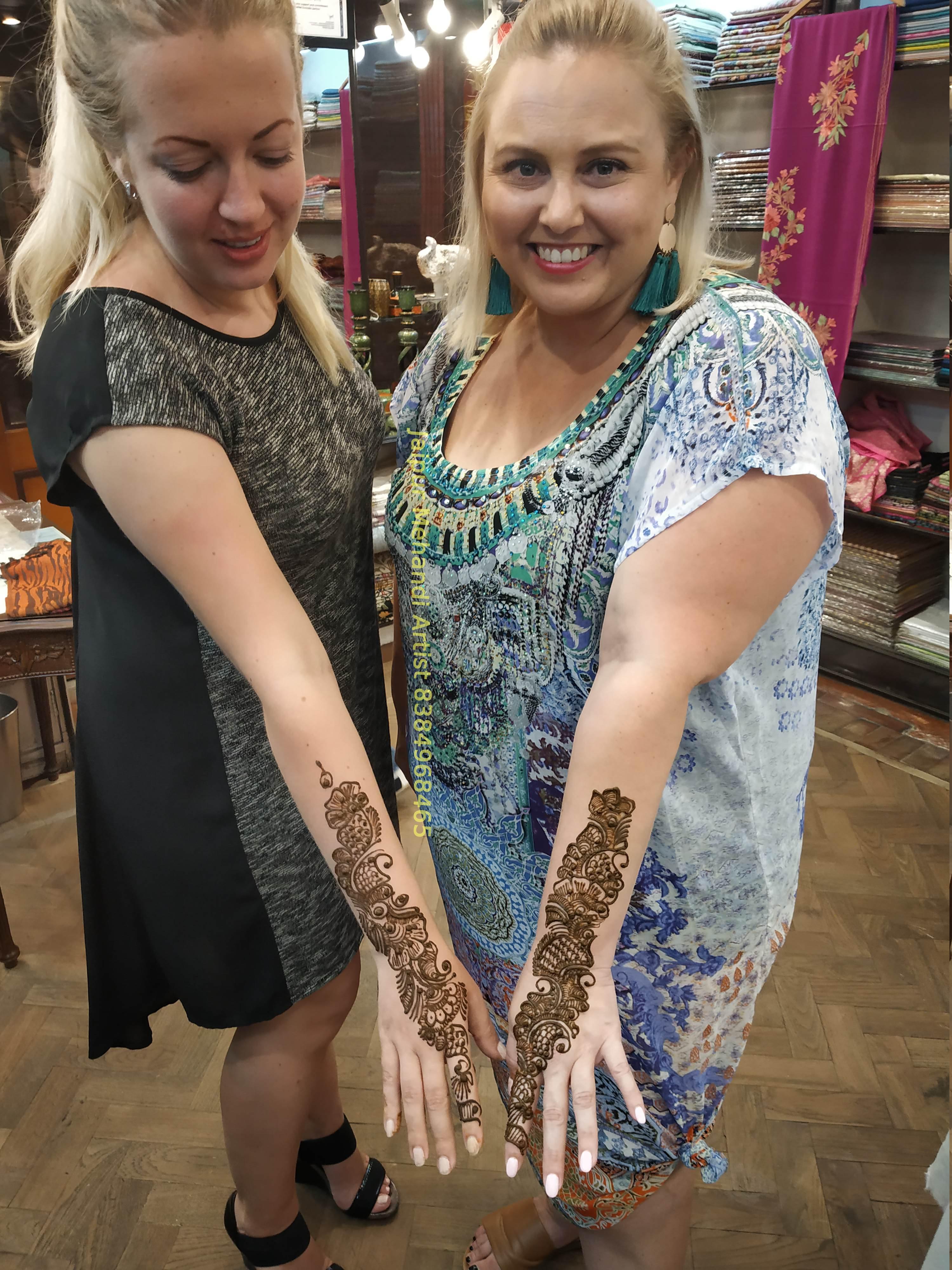 While putting mehandi is an old tradition, it doesn't mean that you have to always go with the traditional designs. You can also choose to apply modern designs which are minimal and would also not require much effort. These minimalist designs are quite simple in appearance and look beautiful. Minimalist designs also look elegant and will never go out of trend.
Checkered patterns
This is the basic drawing in all 
henna designs. But there's a lot that you can do with the checkered pattern. You can incorporate it into your traditional mehandi designs and also use it to give a minimalist look to your mehandi.
You can call us at +91 8384962465 or You can get mehandi estimate only by just Click Booking Mehendi Estimate
Apart from these popular mehandi trends, you can also opt to get designs related to food and travel on your mehandi. It is always fun to try new things when it comes to henna. Tribal caricatures and designs like kalash and jhoomar are also gaining popularity these days.
See latest mehendi design for Bridal